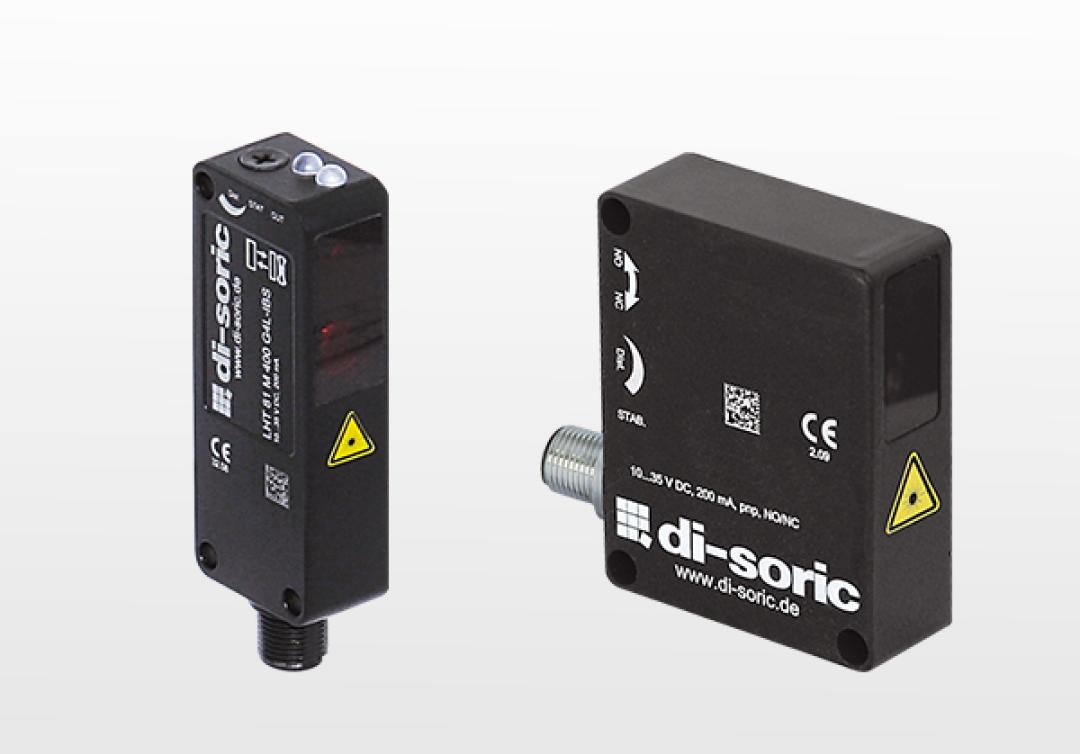 di-soric diffuse (reflective) sensors have been developed for numerous applications in the automation industry. Highlights like a sturdy casing and compact design feature these sensors. Even applications in demanding environmental conditions can be easily solved thanks to the protections class IP 69 K.
Laser diffuse (reflective) sensors are featured with high accuracy and are made to detect the smallest parts. The transmitter and receiver are positioned in the same housing whereas the receiver is detecting the light being emitted by the transmitter and reflected by the object.
Different operating distances guarantee safe detection in all sensing ranges. A simple and inexpensive adaption to all fields of applications is guaranteed.
send us a message to place an order. If you can't find what you are looking for, give us a call.