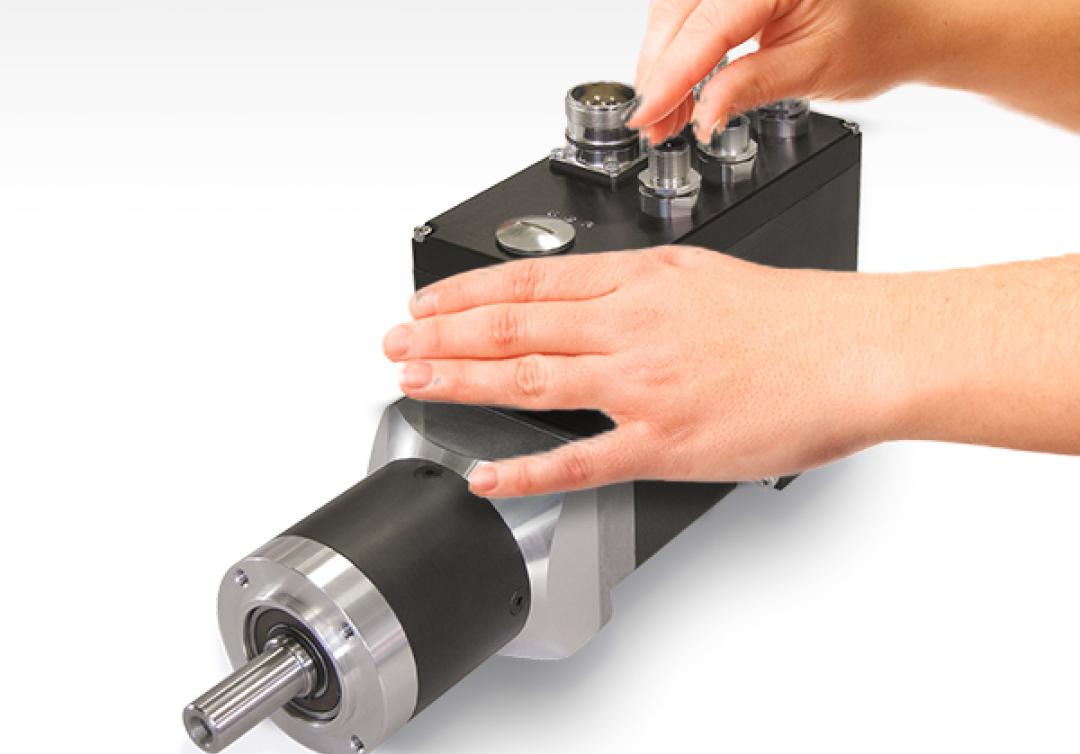 Intelligent compact decentralized drives with integrated motor, control technology and absolute rotary encoder offer a robust and efficient solution to all your driving needs.
Our versatile decentralized drives, also referred to as the encoTRive series, offer a variety of applicable interfaces for a variety of applications. The positioning drives in the MA series are ideally suited as auxiliary drives for adjusting formats, guide rails and stops for use in folding machines, thermoforming machines and component mixing systems. The DC motors with integrated, multi-turn, absolute rotary encoder, control module and bus interface, position accurately to within 1..2° (depending on the gearbox configuration) and provides up to 100 W in continuous operation. The moment of inertia of the drives is high in comparison to EC motors, which has a positive effect on controller quality during the movement of large masses. Even heavy stops and guide rails can be safely positioned. The DC motors are designed for occasional movement and are therefore optimal for the automation of settings that would normally be made manually. Quality is the driving force behind these beauties! Give us a call and let's improve your equipment efficiency.
Send us a message to place an order. If you can't find what you are looking for, give us a call.
Available For Immediate Delivery