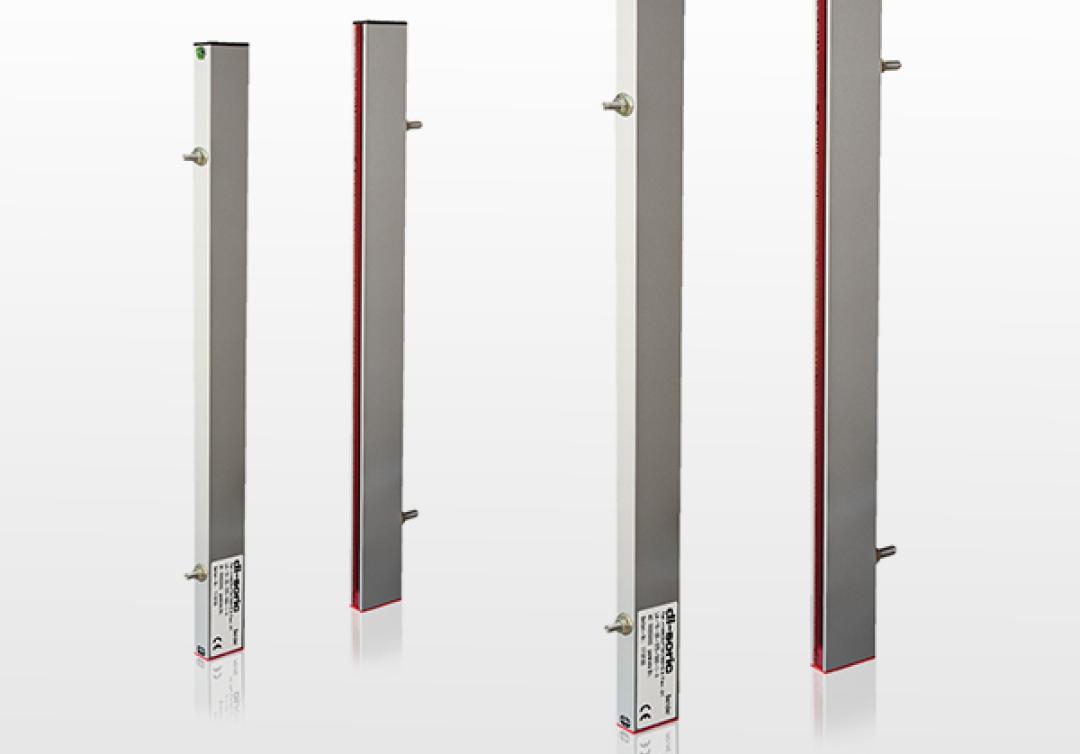 di-soric light curtains for industrial use and elevators monitor a defined control area with several invisible, infrared light beams. The light curtain systems consist of a transmitter and a receiver strip made of anodized aluminium.
They work on the principle of several through light barriers with linked output signals. If a random light beam is interrupted between the transmitter and the receiver strip, the output of the evaluation electronics is activated. Depending on the light curtain type, the evaluation electronics is either integrated into the light curtain strips or operate as an external amplifier in a separate casing.
send us a message to place an order. If you can't find what you are looking for, give us a call.