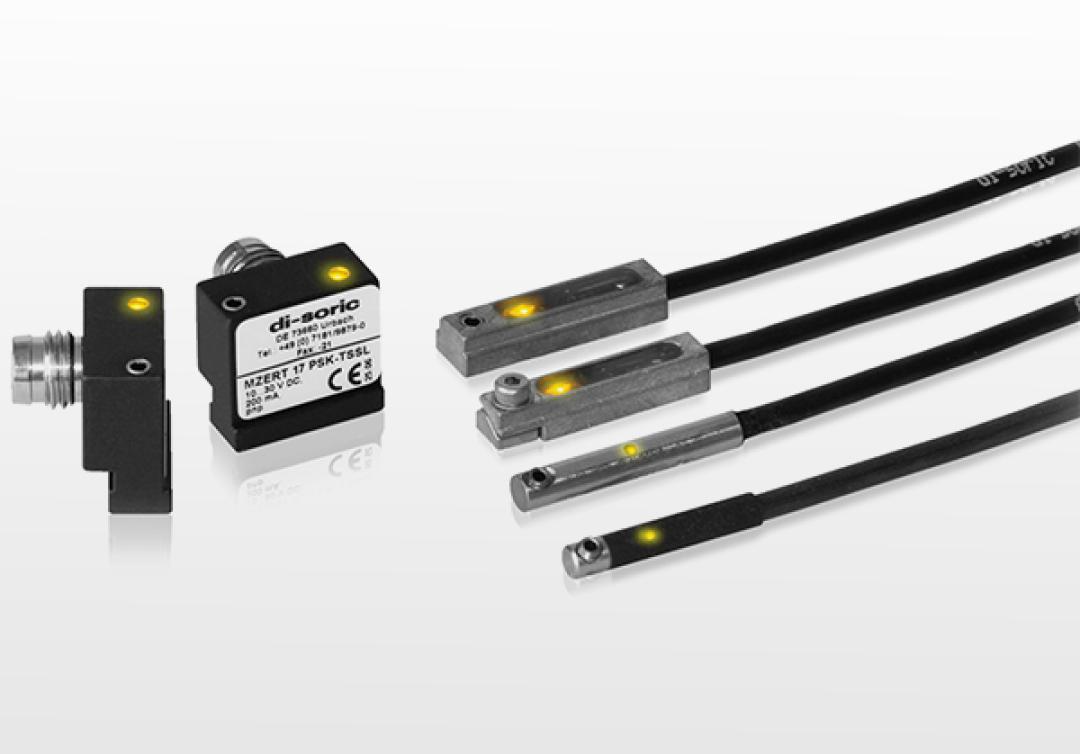 Our cylinder sensors are designed for pneumatic cylinders with integrated magnets. The piston position is scanned inductively through the cylinder wall. These sensors are wear-free, making them safe and reliable. A wide variety of housing profiles and accessories make mounting easy on all popular cylinder types from well-known manufacturers. These sensors feature sturdy construction and high repeatability.
We have two product lines.
SENSEable products provides a choice for customers looking for highly reliable and value-priced products for general-purpose industrial applications.
di-soric products are high performance sensors for demanding applications.