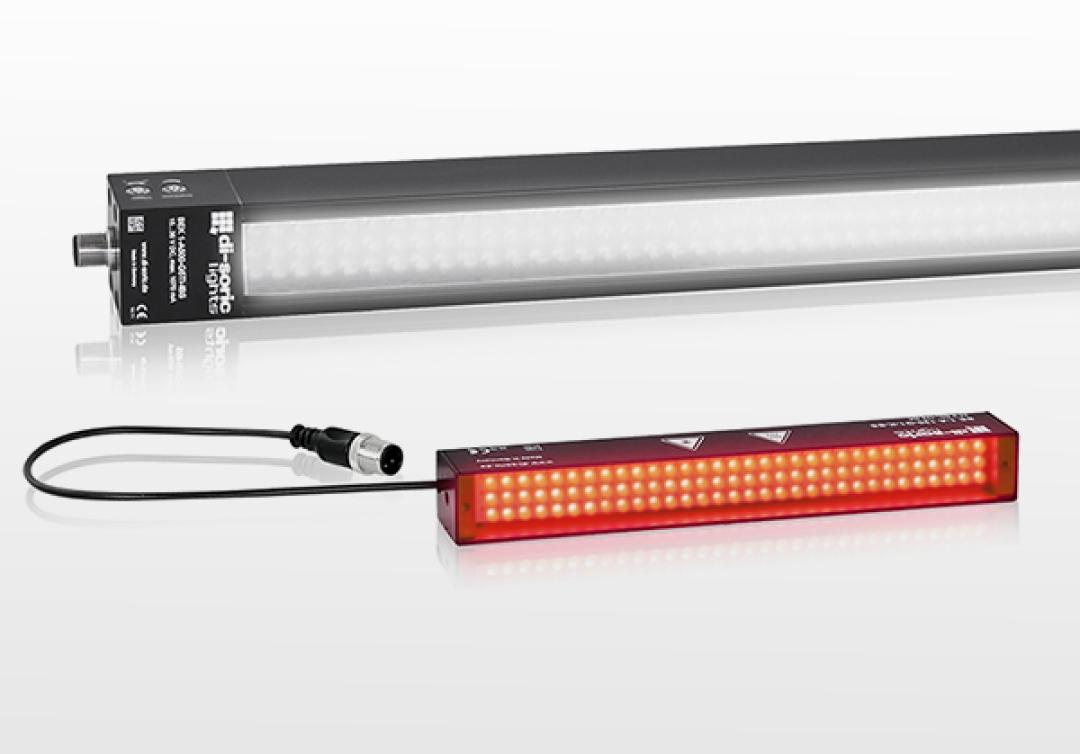 Our durable and reliable lights are designed for industrial applications. High-efficiency power LEDs and an industrial potting encapsulation make for excellent operating parameters. The lights have a trigger input that can be turned on and off, and are dimmable. The intelligent thermo management allows for a long-life. High color rendering enables safety at the workplace according to DIN EN 12464-1 / EN 12464-1. An easy mounting, magnetic holding set is also available as an option.
We have two product lines of strip lighting:

SENSEable products provides a choice for customers looking for highly reliable and value-priced products for general-purpose industrial applications.

di-soric products are high performance sensors for demanding applications.
Click on an image to explore and send us a message to place an order. If you can't find what you are looking for, give us a call.
Available For Immediate Delivery