The TR quality you expect, now for your Pressure and Temperature solutions!
The same elite customer service and value you've come to expect from us is now available for pressure and temperature monitoring. We are committed to providing personalized solutions for your every need. With that in mind, we are pleased to announce we are now offering pressure and temperature sensors!
PRESSURE SENSORS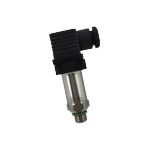 From sensing vacuum in grippers to maintaining consistent pressure in homogenizers, it is critical to monitor pressure. Our industrial pressure transducers and transmitters measure fluid, liquid, or gas pressure in all industrial applications. Differential pressure sensors can help maintain your process by detecting clogged lines or filters. They can also assist with closed tank level monitoring.
FEATURES
Wide range and versatility from -1 to 2000 bar / -14.5 to 29000 psi  
0 to 10V /4 to 20mA standard analog output
G1/4 inch standard threading process connection with other options available
0 to 25 bar / 0 to 362 psi with flush mounted diaphragm, specifically for food applications
Explosion proof options for dangerous environments 
Data Sheets
TEMPERATURE SENSORS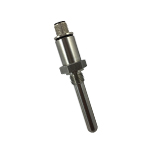 For a wide variety of industries, temperature is one of the most monitored process conditions. Whatever your industry, we have a solution to keep your temperature under control!
OPTIONS
Various protection head designs
Insertion probe lengths
Angled, ceramic and flexible options for hard to install areas
J, K, N type standard and others available upon request
Cone style measuring insert
Bearing thermocouple option (-40 to 450C)
Explosion proof options
RTD
We offer many options to fit your needs, including traditional protection heads, screw-in or push-in to chip-slot. 
RTD Ranges from
RTD OPTIONS
Pt 100, Pt1000, Ni100, Ni1000 available as standards – for increased resolution
Flexible probes
Screw-in cable style
Angled options
Data Sheets