Why Use a Microscope When a Magnifying Glass Will Do?
Low cost solutions for less intricate applications

Standard interface technologies (CANopen, SSI and Analog)

Contactless, robust replacement for existing products
Easy connection via M12 connector for added durability
Broad range of industry applications
Access to our 24/7/365 customer support
LINEAR TRANSDUCER LMP48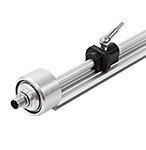 Vibration and temperature resistant

Durable potentiometer alternative
Contactless and robust
No machine process restart required
Compact design
Easily mounted
Effortless connection
Download LMP48 Datasheet
customercare

[at]

trelectronic.com

(subject: Linear%20Transducer%20LMR48)

(Contact Us Today!)
LINEAR TRANSDUCER LMR48/46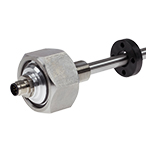 Adjustment via set-inputs

Customer-specific solutions
Measures linear movements
Option: Exchangeable sensor
Perfect fit for cylinders
Pressure proof tube housing
Durable detection
Replace your LVDT with a Linear Encoder 
Tired of using LVDTs for your linear displacement instrumentation? Frustrated with inconsistent readings caused by vibration or temperature change? Looking to explore some new technology with a tight budget in mind? Now might be a great time to change over to the wonderful world of linear encoders!
INDUSTRIES
Stamping and Metal Working  |  Conveyor Handling Systems  |  Wind Generators  |  Injection Molding  |  Stage, Theatre and Entertainment  |  Food and Beverage  |  Paper and Printing  |  Overhead Gantry Systems |