News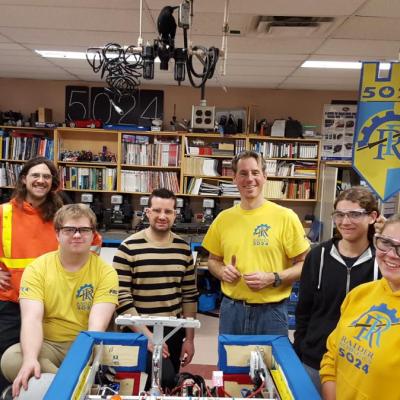 February 26, 2016
We are honored to sponsor and mentor the 2016 Robotics team from H. B. Beal Secondary School in London, Ontario. We have been helping out for the past few years.
Last year, during the regional competition in Windsor, Ontario, out of 48 teams, the team from Beal finished 3rd overall. They also won two awards: The Creativity Award and the Engineering Inspiration Award. That allowed the team to qualify to compete in the FIRST® World Championships in St. Louis, Missouri.
That competition spanned 4 days and consisted of more than 600 teams from 40 countries. More than 18,000 of the brightest young minds in the world showed off their knowledge in front of 42,000 cheering peers and spectators!
Once again, the Raider Robotics Team from Beal won 1 of 4 Creativity Awards out of those 600 teams – an astounding achievement considering that they were up against teams sponsored and mentored by Boeing, U.S. Air Force, NASA and Google! The Creativity Award was sponsored by Xerox and Celebrates creativity in design, use of components, or strategy of play.
This year's submission has just recently been sent in. Now the waiting to hear about the regional event.
All the best, Raiders! Thank you for your inspiration!