News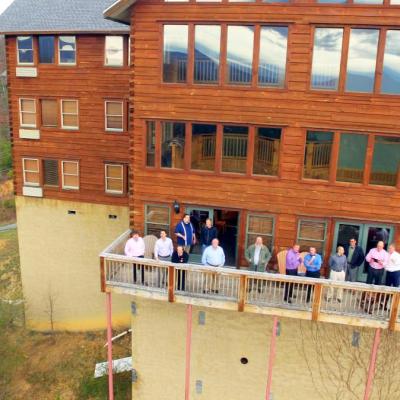 March 12, 2018
Daryl Dennison had an introduction to problem-solving at an early age. He gives three reasons why it stuck:
"My dad was a carpenter and in general really good at solving problems and making things work. One particular teacher in high school, Earl Billings was very creative and great at challenging his students when it came to technology and engineering. And a good supply of LEGO as a kid."
With these Dennison started building the foundation for an industrious career.
He is one of four individuals who founded Cornerstone in 1999. Rooted in mutual trust and respect, the group has seen continued growth for 19 years and has been able to add many great people to its team.
Solving problems. That's where Cornerstone really shines. When customers come with problems, or results they want to achieve, they know what they want but aren't so sure how to get there. With a best-of-breed product approach, high level of experience applying products and unique engineering and programming services, Cornerstone guides customers through the entire process from information gathering and product selection to post sale implementation.
Dennison understands the importance of results and sees the partnership with TR Electronic as a good fit.
"When you trust, and genuinely enjoy working with people, positive results and long-term relationships, like what we have with TR, are a natural evolution."
TR Electronic is pleased to continue building that lasting relationship with a proven company with a wealth of knowledge and expertise.