News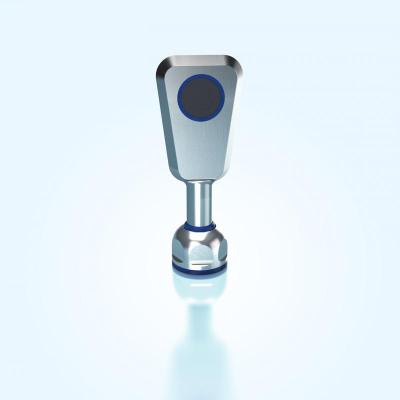 October 27, 2017
Designed for the extreme wash-down and hygienic requirements, specifically suited for the food, beverage and pharmaceutical industries, this brand new ultrasonic sensor is constructed in accordance with EHEDG guidelines, using ECOLAB and FDA-conform materials. The sensor boasts protection category IP 66, IP 67, IP 68 and IP 69K, 4 detection ranges from 0.15 m to 1.0 m, analogue output 4-20 mA and 0-10 V with push-pull switching output with IO link.
The design of stainless steel housing, allowing no crevices nor dirt edges, makes it perfectly suited to intensive cleaning and disinfection. Cleaning fluids can flow off the housing in almost all conceivable installation positions. Even with horizontal installation for vertical downwards measurement, the rear side of the housing maintains an angle of ≥ 3°. Bacteria are unable to find a space on the smooth surface; cleaning agents flow away completely.
This is accomplished by designing the housing with FDA-conform high-performance plastic, installed in a 1.4404 stainless steel housing with roughness depth Ra < 0.8 μm, PTFE-encased ultrasonic transducer.
Here's just a few application examples:
Beverage industry: The hygienic ultrasonic sensor detects glass and PET bottles in operating mode and withstands the cleaning intervals of a filling machines. For example, pms-25/F... with push-pull switching output for counting bottles.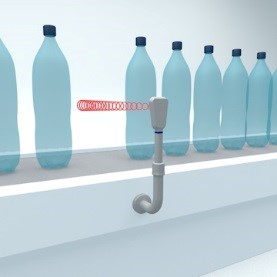 Food industry: Two hygienic ultrasonic sensors monitor the completeness of apples in packaging boxes. For example, 2 x pms-25/F... each with push-pull switching output for height control.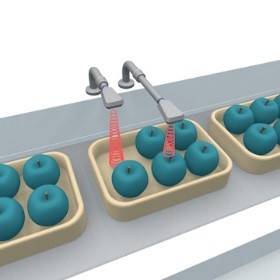 Pharmaceutical industry: On a turntable, a hygienic sensor controls the volume flow of glass vials before the filling line. For example, pms-35/U... with voltage output 0-10 V.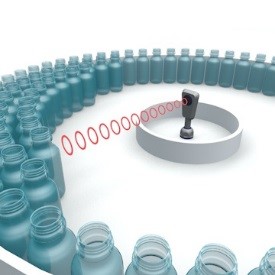 We think this new ultrasonic sensor will meet and surpass your hygienic needs.
customercare [at] trelectronic.com (subject: NEW%20ultrasonic%20stainless%20steel%20sensor, body: I%27d%20like%20more%20information%20about%20the%20new%20hygienic%20ultrasonic%20sensor.) (CONTACT US FOR MORE INFO)class="btn"