News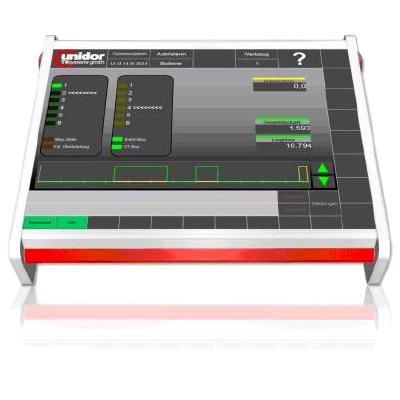 June 10, 2015
TROY, MI and LONDON, ON -- TR Electronic, a leading manufacturer of Presence Detection and Rotary and Linear Position Feedback devices for the automation and manufacturing industry, has further expanded its innovative solutions to include Unidor Press Monitoring solutions.
Unidor is an industry leader in the development and implementation of sensing solutions for the Stamping and Forming industries. Founded over 30 years ago, Unidor saw an opportunity to provide a solution and fill the gap in press monitoring, and has pioneered much of what is today's state of the art technology. They have successfully installed thousands of systems world-wide, and as a result, end customers have seen improved production up-time and lower maintenance costs.
Knowing exactly what is happening inside the tool or die of a press is the basis for improved quality control, reduced downtime, and the prevention of costly catastrophic equipment failures. The versatility of the Unidor solution allows it to act as a stand-alone system or be integrated into the main PLC controller of the press. Both methods provide real-time data acquisition of the press while in operation. The ease-of-integration with existing die and press control systems, means retro-fitting problematic presses can be done with little downtime making this solution viable for not only new presses in production, but existing presses already on the factory floor.
The Unidor solution protects your machine, die, and product quality. It provides a complete press monitoring solution which ensures regular maintenance and service, as well as saves and archives all production and quality data for future review. Unidor's proactive approach prevents problems before they occur. After all, the best issue to have is the one that never happens.
Stephen Watson, Sales & Distribution Manager at TR Electronic, says, "Offering the Unidor solution was a natural evolution of our commitment to increased customer productivity and outstanding customer service. We know our clients want the latest technology at the best price so their companies can run at full steam, uninterrupted. We're proud to offer all of those qualities with Unidor."