News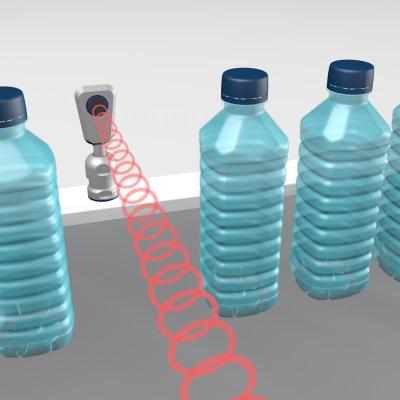 January 28, 2019
Microsonic has incorporated four different measuring ranges in a new single sophisticated and easy-to-clean stainless-steel design without crevices and dirt-collecting edges.

Pharmaceutical and food industries face strict and ever increasing hygiene standards. With this in mind, Microsonic designed a sensor family in accordance with EHEDG guidelines and made of FDA-conform materials, which meets the highest hygiene standards.

Its new sensor housing features a hygienic design: smooth surfaces and no gaps or edges. The ultrasonic sensor made of stainless steel with a PTFE-encapsulated transducer is designed for easy cleaning. The sensors safely and reliably control the material flow in numerous production processes on packaging and processing machines. Bacteria can't find any breeding ground on the smooth surface; cleaning agents flow off completely, regardless of the installation position. The PTFE-encapsulated ultrasonic transducer protects the sensor membrane from aggressive chemical cleaning agents. Cables can be installed outside the process, to ensure a hygienic solution.

When checking the presence of foodstuffs such as apples in a packaging tray, the pms cyclically emits a high-frequency acoustic pulse which propagates through the air at the speed of sound. The sound pulse is reflected by the apple and echoes back to the sensor. The ultrasonic sensor calculates the distance to the apple from the time between the sound being emitted and the echo being received. In the event that the measured distance is too great, the sensor reports a missing apple in the production process. The packaging tray is removed from the filling process.
The pms ultrasonic sensor is selected on the basis of the desired measuring distance. Four different detection ranges are available: 150 mm, 250 mm, 350 mm und 1.000 mm. The sensors are fitted with a Push-Pull switching output and IO-Link in the version 1.1 or with an 0-10 V or 4-20 mA analogue output. The hygienic design version of pms sensor with a D12 adapter shaft can be fitted in a mounting clip or a flange screw connection.
An overview of the Technical data of the hygienic sensor pms
- Stainless steel (1.4404) housing with roughness depth Ra < 0.8 μm
- PTFE-encapsulated ultrasonic transducer
- Class of protection IP 66, IP 67 and IP 68
- Hygienic design version
- 4 detection ranges from 20 mm to 1.3 m
- Resolution/sampling rate 0.1 mm
- Precision ± 1 % (temperature drift internally compensated)
- Analogue output 4 – 20 mA or 0 – 10 V
- Push-Pull switching output with IO-Link
- Operating temperature -25 °C to