News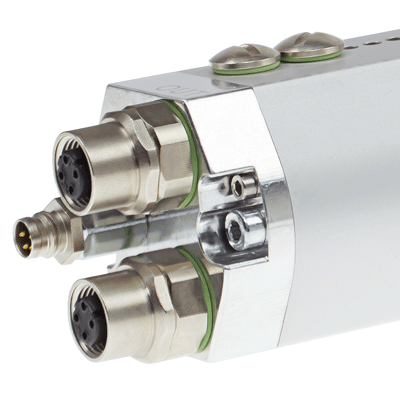 February 08, 2017
They're the same TR products you've come to rely on, NOW with even more accuracy!
We've redesigned signal processing for linear-absolute position detection and vastly improved measured value quality for highly critical applications. For measurement lengths up to 1000 mm, linearity is improved to 0.05 mm!
This direct replacement component is available for all TR interfaces. There is no additional programming for these devices, so replacement with the newest generation is easy.
Like its predecessor, the LMRI46 has pressure-resistant stainless steel casing and is ready for direct installation.

The LMPI46 offers the same profiled aluminium housing for machine mounting as the previous version. Grooves on three sides enable a wide variety of mounting types with clamping shoes or sliding blocks.

The LMP146 can replace a number of systems available on the market. Spacers are available for this. Our TR support team can assist you in choosing components for your specific needs.
The LM_I46 linear-absolute position measuring system is produced for measurement lengths up to 4 m.
Contact us for more information!