News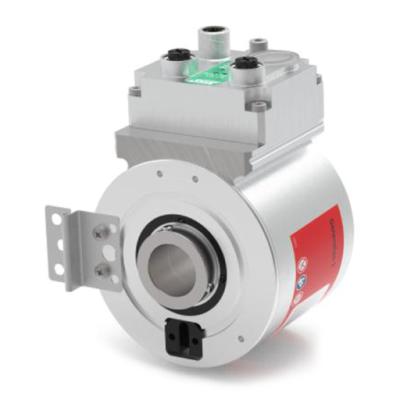 June 15, 2018
In response to popular customer demand, TR Electronic introduces the FIRST Ethernet IP Through Hollow Shaft Encoder on the market today.
Our through hollow shaft encoder is more convenient and less time-consuming than a solid shaft encoder. Rather than having a solid bar, matching the exact size of the motor, a through hollow shaft encoder is clamped into the appropriate place – eliminating the need for a perfect fit for your application because it's easily adjustable.
If you want a more reliable and effective way to monitor the absolute angular position of drive shafts over multiple revolutions, consider the new TR through hollow shaft encoders. We've created an Ethernet IP multi-turn through hollow shaft encoder to deliver precision positioning for shaft bores up to 27mm in diameter. Our encoders deliver precise output scalability, allowing you to match virtually any gearbox ratio on the market today.
Through hollow shaft encoders are supported by the shaft to which they're mated. Only a pin connection or a flexible torque restraining system connects them with the static part of the machine. This enables a greater degree of freedom – as the encoder can "move with" drive shaft run-out or endplay, minimizing loads on the internal encoder bearings.
The TR through hollow shaft encoders use state-of-the-art chip families and support the latest communication standards for Industry 4.0, ensuring that you have a better understanding of your machine and plant operation.