News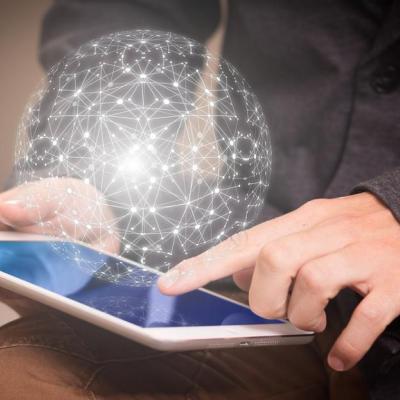 October 29, 2019
When German inventor Johannes Gutenberg invented the modern printing press 560 years ago, it was a painstaking task to arrange wooden block letters to form words for transfer onto paper. Hours of work could be wasted due to a spelling error or an incorrect sentence, requiring additional work before publication. People have been fascinated with publications since before the existence of the printing press – from classic writings to academic journals to sensationalistic fake news, the printed word has an important and significant impact on our mainstream culture.
Fast-forward to today's digital information age and we see that an ever-growing consumption for news and articles has exploded wildly beyond the ability of Gutenberg's machine to create even one page! It would be almost impossible to think of Twitter's thousands of 140-character limit posts without its audience and their need for rapid message fragments while communicating their likes, dislikes and experiences. The ubiquity of media news that's published by just about anyone who has access to the internet and a social media platform has dramatically changed the way legitimate and false information circulates.
Many North Americans distrust their media news sources, especially from social media sites
In a recent poll, Ipsos and CIGI reported that 90% of Canadians have fallen for fake news online. By comparison, Americans see made-up news as one of the 5 biggest problems that affects their confidence in society, according to a recent Pew Research Center (PRC) survey. Both percentages are significant because target audiences can be manipulated through rhetoric that aims to spread mass-misinformation.
PRC reports that "U.S. adults who prefer to get their news through social media are more likely to share fake news than those who prefer to get news via conventional methods, such as newspapers, TV or websites." Despite this, the circulation of traditional newspapers is decreasing. According to data obtained from numerous sources, including the former Newspaper Association of America, the estimated total U.S. daily newspaper circulation (print and digital combined) in 2018 was 28.6 million for weekday and 30.8 million for Sunday, down 8% and 9%, respectively, from the previous year. Weekday print circulation decreased 12% and Sunday print circulation decreased 13%."
Although traditional newspaper readership has declined compared to the growth of online media news prevalently found on social media and other platforms, the transition from the printed page to the virtual page has transcended many challenges. In today's world, spotting illegitimate news has become a task for technology such as Artificial Intelligence (AI) and Big Data.
A Forbes column by Bernard Marr mentions the use of virtual tools to combat the dissemination of misinformation. Hoaxy, Snopes, CrossCheck, CrowdTangle, Spike, Google Trends, Hearken's Engagment Management System, Meedan's Check and Le Monde's Le Décodex, among other resources can help readers become more aware of their sources and validate their opinions with facts and sound research.
Since the invention of the modern printing press, the power for disseminating information has been at the fingertips of those working closest to the source material. Learning to navigate through today's polluted environment of made-up news and illegitimate sources and taking the time to research a story by cross-referencing and validating multiple sources is a sound strategy before discussing opinions based on a social media post.
Sources
https://en.wikipedia.org/wiki/open_access
https://www.rand.org/pubs/papers/P8014/index2.html
https://www.journalism.org/fact-sheet/newspapers/
https://web.stanford.edu/~gentzkow/research/fakenews.pdf
https://channels.theinnovationenterprise.com/articles/how-can-artificial-intelligence-combat-fake-news
https://www.cbc.ca/news/politics/fake-news-facebook-twitter-poll-1.5169916
https://www.journalism.org/2019/06/05/many-americans-say-made-up-news-is-a-critical-problem-that-needs-to-be-fixed/
https://www.cnet.com/news/fake-news-more-likely-to-spread-on-social-media-study-finds/
https://www.forbes.com/sites/bernardmarr/2017/03/01/fake-news-how-big-data-and-ai-can-help/#4c63a59070d5
https://trends.google.com/trends/?geo=us
https://www.lemonde.fr/les-decodeurs/article/2017/01/23/le-decodex-un-premier-premier-pas-vers-la-verification-de-masse-de-l-information_5067709_4355770.html
https://www.newswhip.com/blog/