News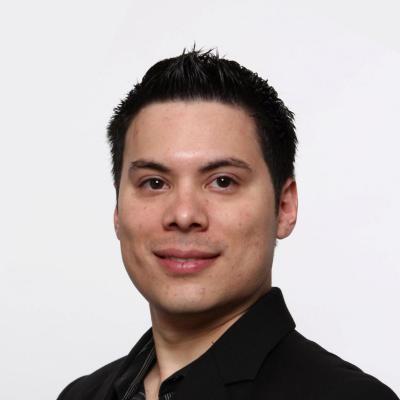 April 18, 2018
In high school, Robert Zuniga was awarded first prize by the Canadian Council of Technicians and Technologies through a school science project at his regional Science Fair. That set the stage for an unquenchable thirst for knowledge through language and the lure of ever-evolving technology.
Zuniga says his definition of success is akin to the story of the tortoise and the hare; slow, steady and constantly looking to improve. But his passion for languages and science did not come easy. In fact, after his family moved back to Canada from Costa Rica, Zuniga wanted to attend university but struggled tremendously with English — so much so that he spent several years attending ESL classes.
To further develop his language skills, Zuniga graduated from St. Clair College and began to teach English and Spanish. He became a Certified Interpreter and Translator, performing interpretation and translation professionally for national and international clients.
Zuniga moved from Windsor, Ontario to London, Ontario, looking for new challenges in the areas of Customer Service, Logistics, Technology, and Interpretation. After several job experiences and with a growing list of newfound contacts, he decided to change gears and apply himself to a series of technology-related positions. After proving himself capable of delivering technical translations in Spanish and learning from other bilingual technicians in the field, Zuniga became an Associate Commercial Director at Info-Tech Research Group.
While at Info-Tech, Zuniga delivered industry best-practices on information technology, supported several directors across departments and coordinated sales presentations through active targeting. During this experience, and while serving on the Board of Directors at the Canadian-Latin American Association of London, Zuniga was nominated by the Latino Community of London for the Research, Innovation and Industrial Award; sponsored by Latino Magazine of London in 2016.
The following year, Zuniga was selected as the new Community Network and Match Facilitator at The Cross-Cultural Learning Centre of London. In this role, he was responsible for managing and reporting to the Ministry of Citizenship, Immigration, Import and Trade on successfully matching newcomers to Canada with suitable job contacts; recruiting and training new volunteers; as well as delivering community presentations, establishing new partnerships and promoting sponsorship of refugees to Canada.
Zuniga chose TR Electronic because of its local presence in the community, not only as a relevant employer but as an organization that supports the learning and dissemination of technology through its sponsorship of Robotics programs.
"Personal development and career opportunities do not come to those who sit and wait rather, to those who challenge themselves; putting themselves on the frontline of change because they have something to prove."